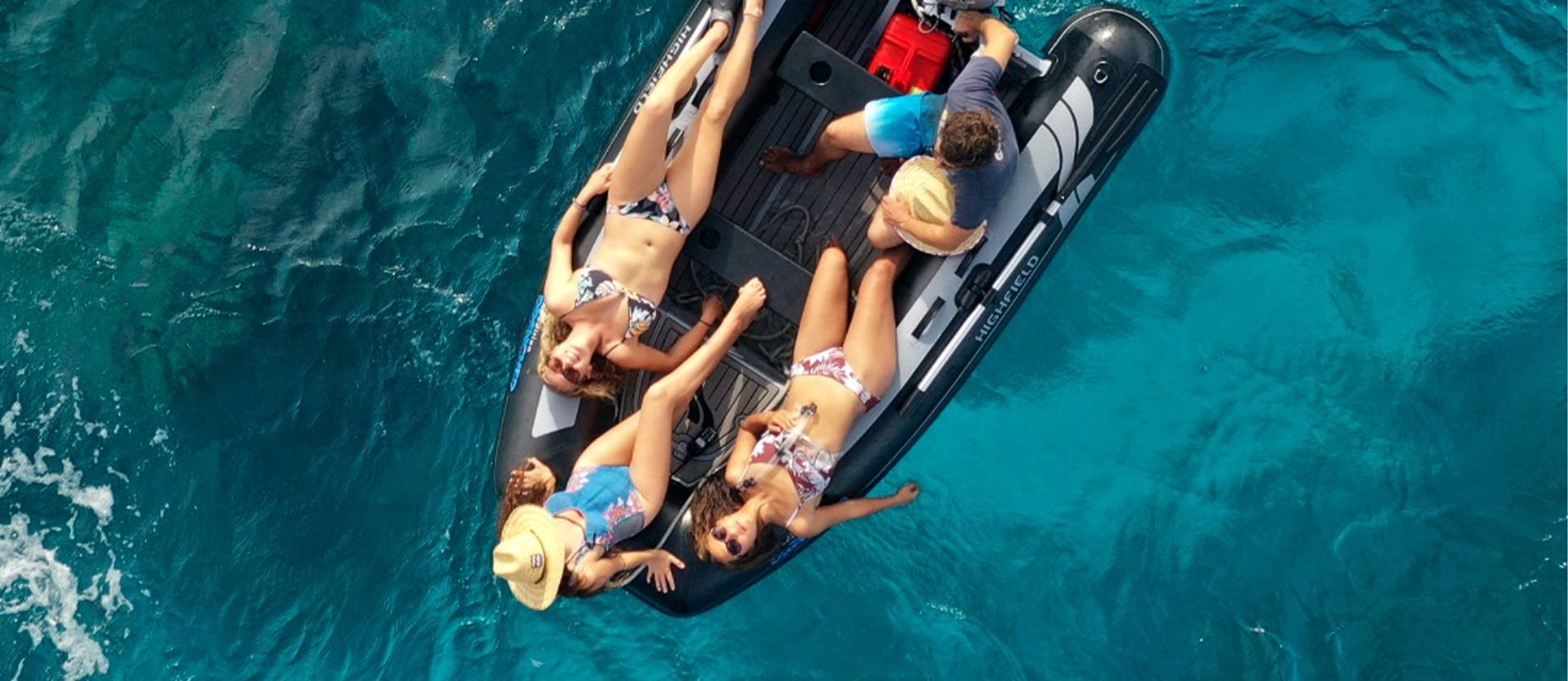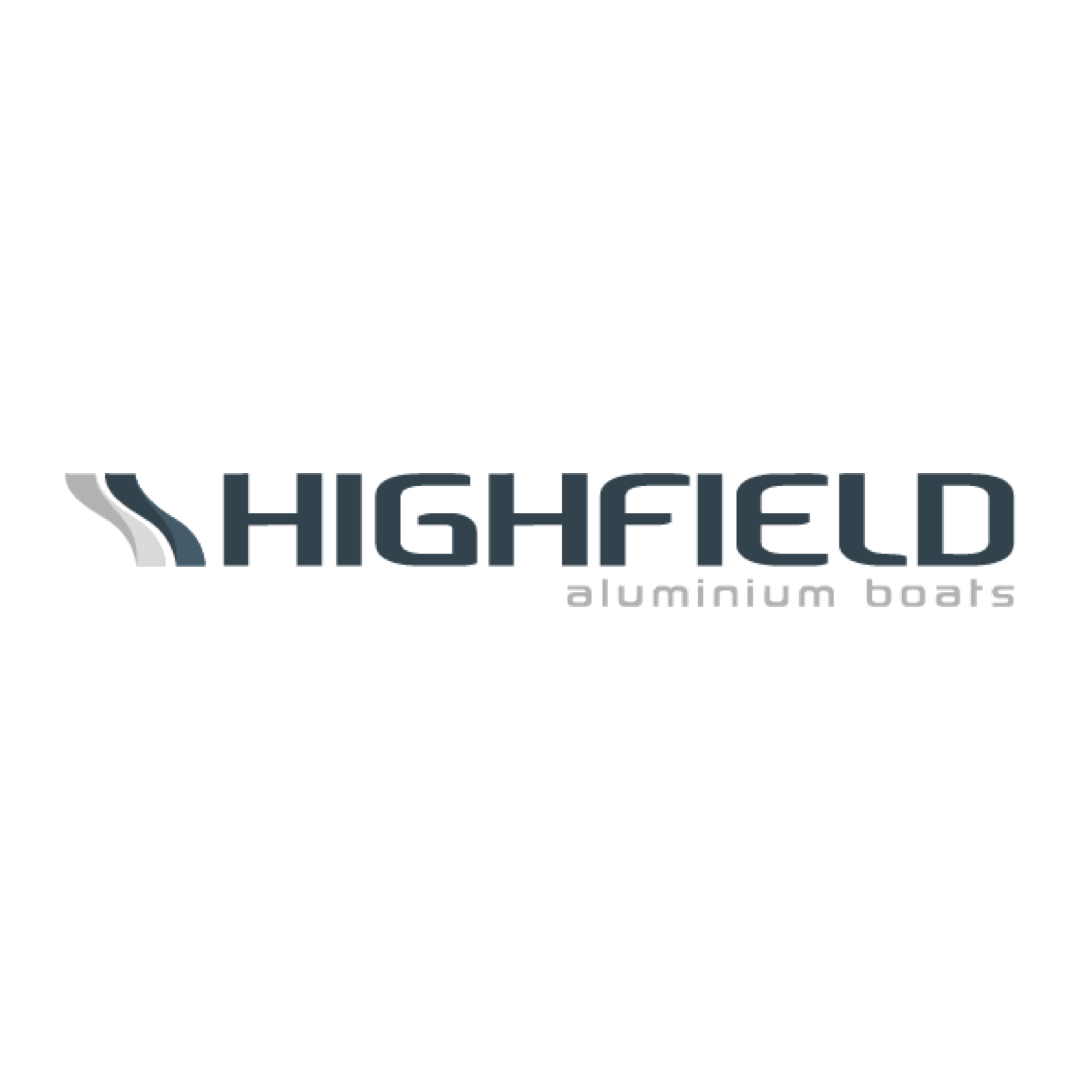 Highfield makes an incredible RIB inflatable dinghy. We absolutely love her.
Paired with a Honda 20HP, she really moves.
When it's time to drop a crew member or two to shore, we use our little Highfield. And her being so extremely light, it only takes 2-3 of us to drag her onshore to beach her for an afternoon of adventure.
Highfield Dinghy's Are The Best
When using a boat the size of the Sylfia, it is often necessary to use a tender. Tenders are incredibly versatile vessels; they can shuttle us between our anchorage and a stunning beach, deliver and pick up divers all around a dive site, and tow us around on our wakeboards! Having a high quality and reliable tender is essential to the operations of Expedition Drenched.
We use a Highfield Rigid Inflatable Boat as our tender as she meets all of our needs. She is compact enough to fit on the Sylfia yet she can accommodate a handful of crew members. The combination of aluminum hull and the dtex coated fabric tubes allow it to stay afloat in all weather conditions while keeping it light enough for 2-3 crew members to easily drag her ashore.
The reduced weight also means that a 20 HP outboard motor is more than enough for her to zip around but keeps fuel consumption low. The fuel tank is located in a dedicated bow locker to keep fumes to a minimum.      
Highfield produces a wide range of inflatables, ranging from 2 meter dinghies for personal use to commercial grade 8 meter heavy duty RIBs used by government agencies the world over. All Highfield vessels feature powder coated aluminum hulls paired with the highest quality tube fabrics for maximum reliability and durability.
We Are 100% Funded By You! Donate Through PayPal Now!

Our office is the sea that covers approximately 361 million km2, 71% of the Earth's surface. There are plenty of places to discover and explore. Check out where we are now, and If you love scuba, sailing, travel, adventure, exploration, conservation, and all things aquatic, we really hope you will continue to follow us on our journey.
Contact us
Want to whisper sweet nothings in our ear
Sponsorship or Content Creation contact us at