Expedition Drenched Season 0 - Tour of Our 75' Expedition Ship
---
WELCOME ABOARD TO OUR CUSTOM BUILT STEEL KETCH SYLFIA!
She is an adventure machine with so many amazing surprises, and we just couldn't wait to share it all with you!

They say you should go big or go home...and that's exactly what we did! Join us as we travel across the globe to purchase our first sailboat. She's a custom-built 75' steel ketch located in the bay of islands in New Zealand. We take her out for sea trials and experience what it's like to sail a 40 ton boat.
Find out how we get a huge steel sailboat ready to cross oceans with enough space for 12 people for 6 months onboard. Meet our first new international crew members and, of course, mama Dee. Dive with us to the most famous wreck in New Zealand, The Rainbow Warrior, a Greenpeace ship that French Terrorists bombed. Discover New Zealand below the surface and our encounter with dolphins and orcas.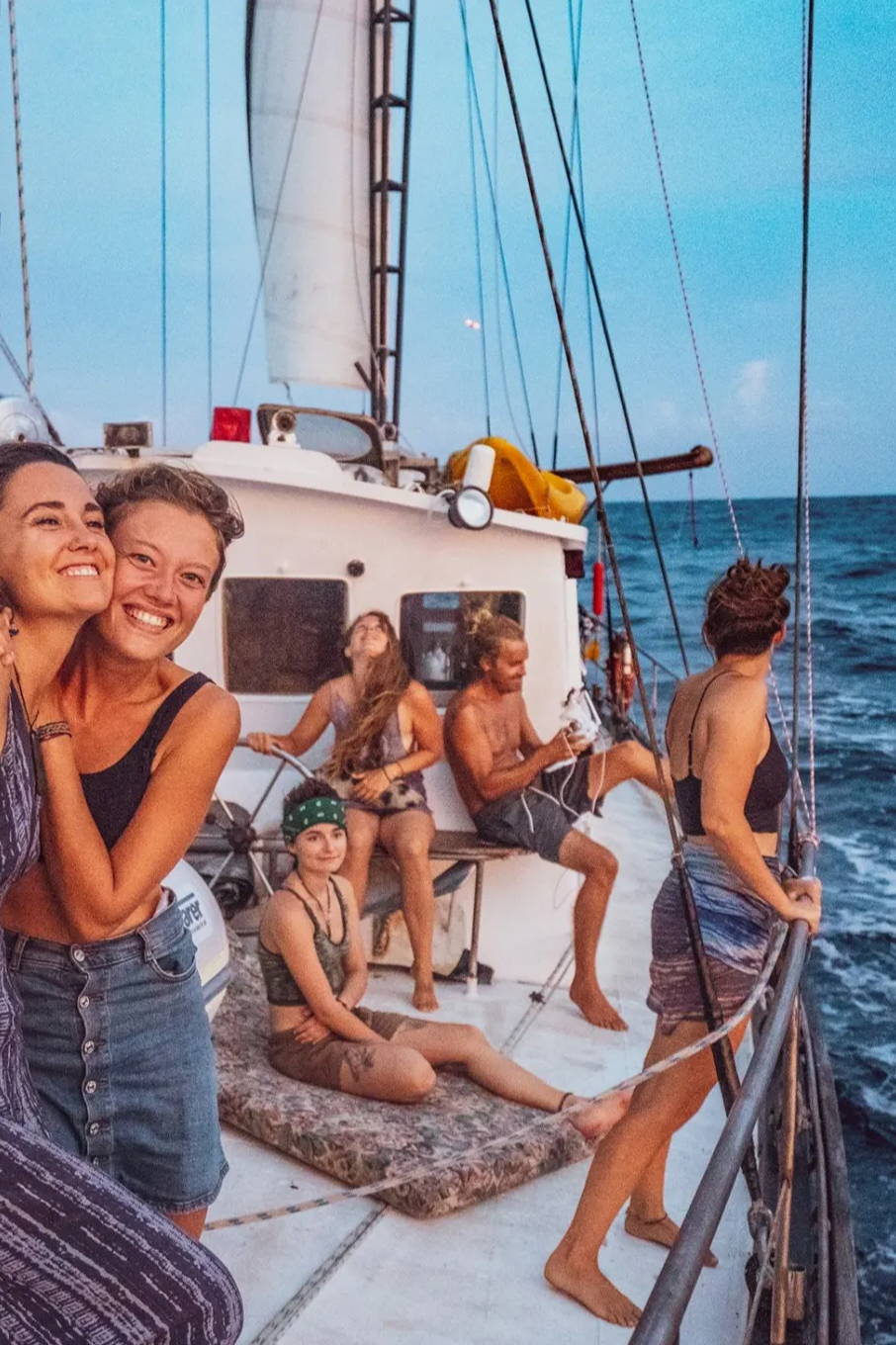 ---
Does your soul yearn for something more?
Something raw, Your inner journey is your own, we hope you make the most of your time on board, we hope it is truly a life changing experience for you.
Expedition is an Marine Educational Non-Profit 501c3 we rely on donations from our supporters to fund our mission to document, film and bring to light conservation issues and drive an sustainable spirit through our content.

We will be bringing on board Donors who support our cause as often as we can. The nice thing about having a ship that sleeps up to 16 is that we have the room it's more of a logistics issue knowing exactly where we will be and when for your arrival.

We Are 100% Funded By You! Donate Through PayPal Now!
---

Our office is the sea that covers approximately 361 million km2, 71% of the Earth's surface. There are plenty of places to discover and explore. Check out where we are now, and If you love scuba, sailing, travel, adventure, exploration, conservation, and all things aquatic, we really hope you will continue to follow us on our journey.
Contact us
Want to whisper sweet nothings in our ear
Sponsorship or Content Creation contact us at