Expedition Drenched Season 1 - New Zealand to South Pacific
---
EXPERIENCE THE MAGIC OF CROSSING AN OCEAN FROM NEW ZEALAND TO THE SOUTH PACIFIC, AND SAILING AND SCUBA DIVING THROUGH HUNDREDS OF PARADISE ISLANDS WITH US
Captain Nate Porter and the crew of Sylfia begin their journey of 1500 nautical miles from Opua in the Bay of Islands in New Zealand to the South Pacific Island of Niue. Conditions are less than favorable as They left, but they need to ride on the tail of the low-pressure storm so they can get the winds that they need to make it far enough east. It can be humbling, frustrating, scary, dangerous ... but ultimately one of the most rewarding and satisfying endeavors they have ever undertaken.
Enjoy the incredible journey through Tonga, Solomon Islands, Samoa, Fiji, Vanuatu, Wallis and Futuna, and many other islands in the South Pacific. Meet massive schools of sharks, humpback whales, turtles, exotic fishes... Explore caves, untouchable islands, shipwrecks, and many other unbelievable places.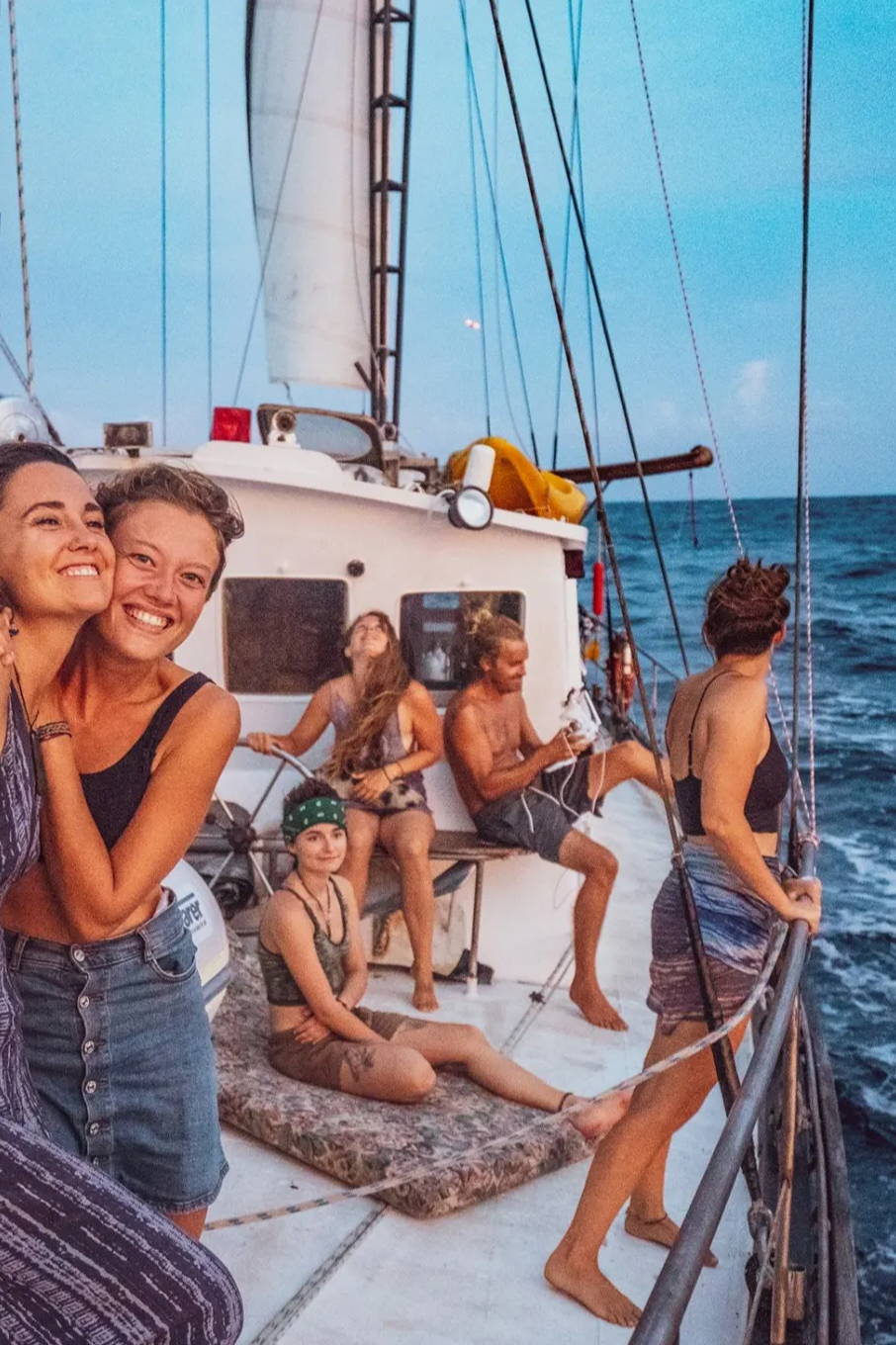 ---
Does your soul yearn for something more?
Something raw, Your inner journey is your own, we hope you make the most of your time on board, we hope it is truly a life changing experience for you.
Expedition is an Marine Educational Non-Profit 501c3 we rely on donations from our supporters to fund our mission to document, film and bring to light conservation issues and drive an sustainable spirit through our content.

We will be bringing on board Donors who support our cause as often as we can. The nice thing about having a ship that sleeps up to 16 is that we have the room it's more of a logistics issue knowing exactly where we will be and when for your arrival.

We Are 100% Funded By You! Donate Through PayPal Now!
---

Our office is the sea that covers approximately 361 million km2, 71% of the Earth's surface. There are plenty of places to discover and explore. Check out where we are now, and If you love scuba, sailing, travel, adventure, exploration, conservation, and all things aquatic, we really hope you will continue to follow us on our journey.
Contact us
Want to whisper sweet nothings in our ear
Sponsorship or Content Creation contact us at